Her time is drawing nearer, but I want to write this now. While I can still hug her neck and bury my fingers in her thick fur. While she can still walk, even though her back legs tremble. While she can see, and hear, and eat, and carry the Frisbee in her mouth like a prized possession.
My beautiful black German Shepherd Mocha is 12 years old. She had two major knee surgeries back in 2014 to fix cruciate ligament tears. The surgeries were successful. She ran and played, hard. We traveled to nose work competitions and she attended nose work camp in the north Georgia mountains. She was present for Smokey's passing, and all of Leo's short seven years. She helped raise our newest pup, JD.
But Mocha is slowing down and wearing out. She gets confused in the evenings when we go out for her last pee before bedtime. It is difficult for her to go down the three steps on the back porch. As it is with so many big dogs, her back legs are her weakest link. She's on two medications for nerve and joint pain, along with a slew of over the counter supplements that maybe, just maybe, help a bit. Barring any unexpected major medical catastrophe like cancer or congestive heart failure, her orthopedic issues will be the deciding factor at some point that it "is time."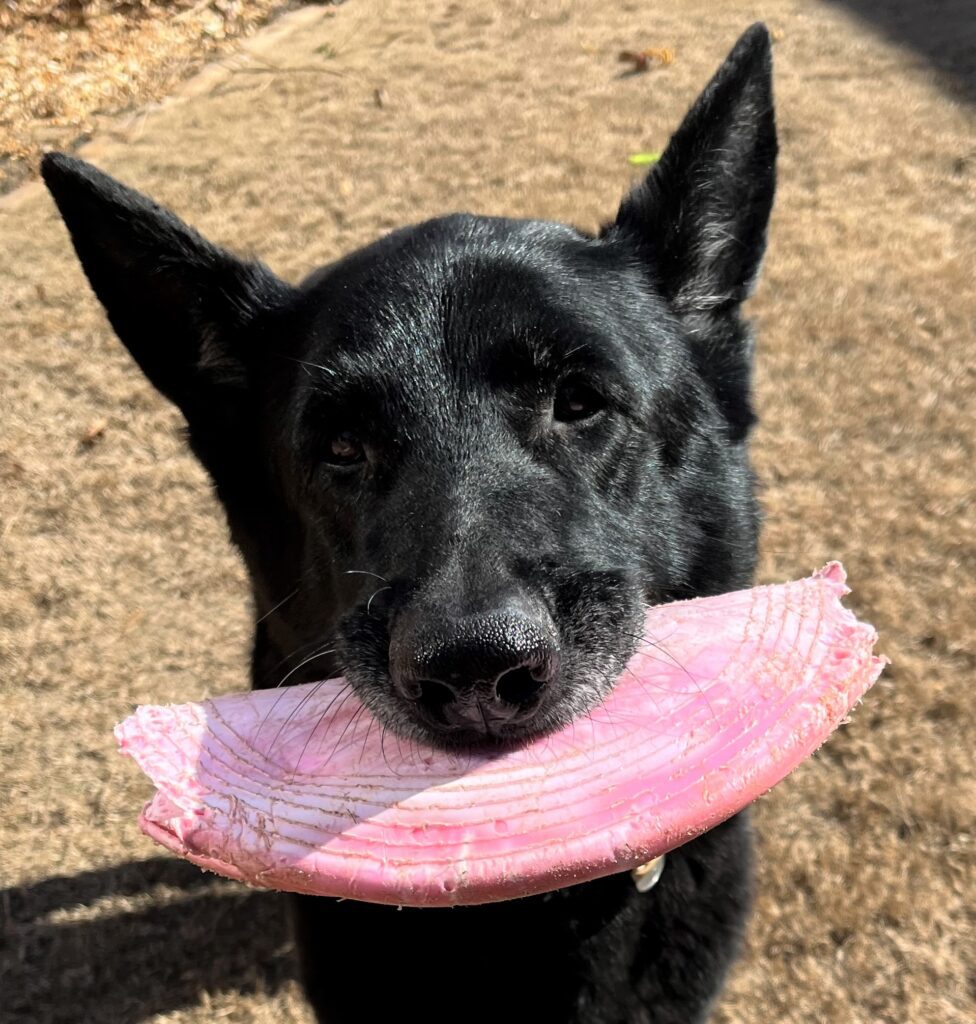 I've read so many heartwrenching stories of owners and their dogs at the end of life. Decisions about euthanasia are among the most responsible, yet devastating, that dog lovers make. I don't know what to add to the body of knowledge on this topic. I only know that once again my heart will be broken. The pain will be unbearable until one day it isn't. And I will go on. Her memory will sustain me. If there is a Rainbow Bridge, she and Leo and Smokey and Skipper and all the others will be there when I cross it. If there isn't, well then our time here is what mattered.
And so I celebrate each day with Mocha. I hug her neck and bury my fingers in her thick fur. We take very short walks which involve a lot of treats. We do some easy nose work searches. If the sun is shining and it's not too hot or cold, we sit outside and listen to the wind through the pine trees. She lays in the sun with her Frisbee by her side. Mocha in sunlight. Another day, another memory.